Roof Cleaning McLean Va


Roof Cleaning McLean Va.  Call 

571 250 9650!

Located in nationally known Fairfax County Va, McLean has underdone substantial growth in recent decades yet still maintains it's historic charm and character.  Yet there is an eyesore that has started to effect McLean and the surrounding area; embarrassing roof stains.
Initially localized to the deep south, these roof stains have made their way to the mid-Atlantic region.  Caused by a cyanobacteria commonly referred to as a blue/green algae, it often appears first on the northern exposures of roofs. And with most  homes in the McLean area built in the last 20 years having a high pitched roof, the roof itself comprises 40% of the field of view for most homes.  Simply stated, curb appeal is drastically impacted: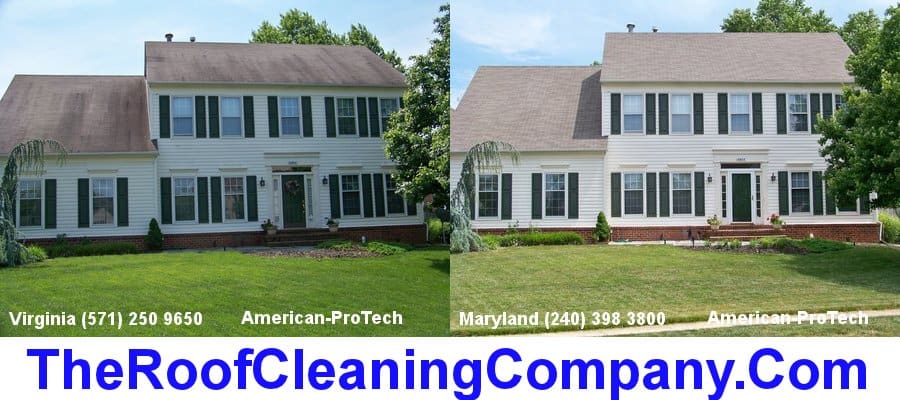 American-ProTech was founded to affordably address those ugly roof stains with our professional roof cleaning solution.  Using virtually no pressure whatsoever, our solution delivers incredible results every time, all via science and chemistry.  (It's very important to note that high pressure devices should never be used on fiberglass shingles.)  A new roof can easily cost in excess of $10,000 in this area for an average size home.  Our roof cleaning services costs only HUNDREDS of dollars. And we completely guarantee your satisfaction or it's on us!
 So what are you waiting for?  Our roof cleaning consultations and quotes are free and there's never any obligation.  We'll restore your curb appeal to the way you remember it just a few years ago.  Give us a call at 571 250 9650 and let us earn your business the old fashioned way by offering an incredible service at an incredible value.
 We're American-ProTech, the region's leading roof cleaning company.
Professional Staff.
Professional Equipment.
Professional Results – every time.    

Zip codes serviced for Roof Cleaning McLean VA:  22101 22102 22106 22107 22108 22109