Moss and lichen on roofs
 At American-ProTech, we find moss and/ or lichen growing on approximately 30% of the roofs that we treat. Unlike the discoloration on roofs caused by algae, which disappear instantly with our services, moss and lichen are a completely different story. Before we get in to that level of detail, let's first look at the basic definitions of lichen and moss.
As per Wikipedia (April, 2015):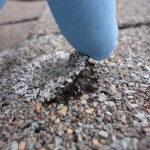 A lichen is a composite organism that emerges from algae or cyanobacteria (or both) living among filaments of a fungus in a mutually beneficial (symbiotic) relationship.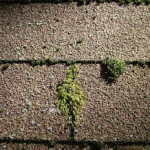 Mosses are small flowerless plants that usually grow in dense green clumps or mats, in damp or shady locations. The individual plants are usually composed of simple, one-cell thick leaves, covering a thin stem that supports them but does not conduct water and nutrients (nonvascular).
The shingle manufactures of North American, along with the Asphalt Roofing Manufacturers Association (ARMA) have all mandated a very specific chemical cleaning process for their shingles   As previously mentioned, stains and streaks caused by algae/cyanobacteria, are gone within minutes of the application. Moss and lichen; however, will actually look worse before it gets better. As ironic as it sounds, this is by design. These same shingle manufacturers have also mandated that no 'physical agitation' be used in the roof cleaning process. Instead, moss and lichen are killed very quickly with the roof treatment, and they turn very light in color (a light yellow to a bright white) as a result. (Any type of physical agitation on asphalt shingles will result in the dislodging of granules, the very granules that protect the shingles from the suns damaging UV rays.)
 Let's look at a real world application of a roof with moss and lichen prior to professional treatment by American-ProTech, and then immediately after:
Before professional treatment by American-ProTech: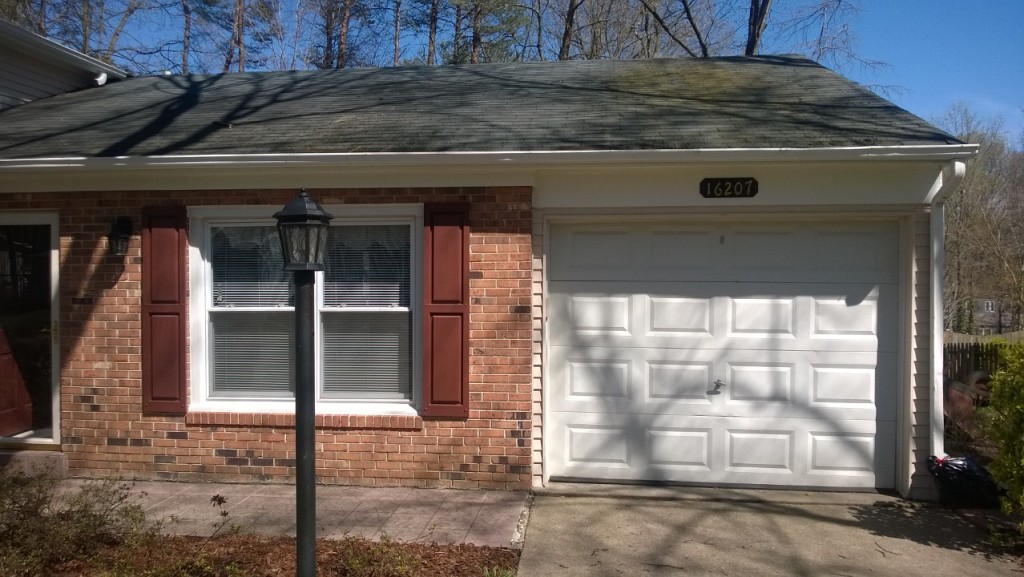 Immediately after professional treatment: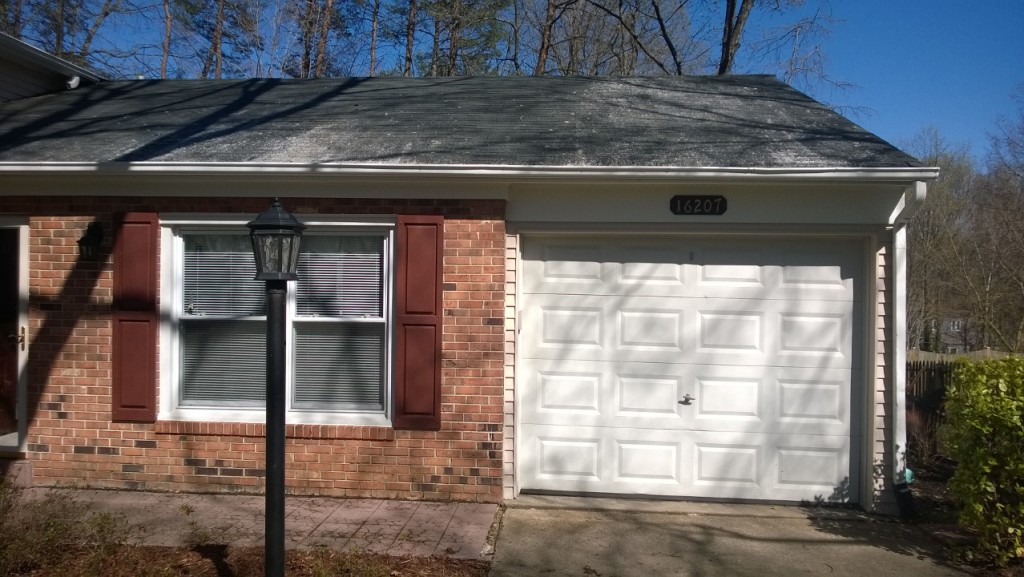 Note that the dark streaks and stains are long gone, and this picture was taken approximately 15 minutes after the roof treatment. The moss and lichen however; are much more pronounced,. Given some time and even heavy rain, the structure of both growths will break down further via the decomposition process and will safely fall away from the shingles without causing any more granule loss or shingle damage than they already have. The roof will eventually look great.
 Any other method that physically removes either moss or lichen is to be avoided as it will cause irreversible damage to the shingles! (Pressure washers especially, should never be used on asphalt shingles.)
 This delay with moss and lichen, and the fact that it will look worse before it looks better, creates a dilemma for many people that are about to place their home on the market and wish to improve curb appeal.   And many insurance companies AND home inspectors are now 'gigging' homeowners for roof top moss and lichen and are requiring that it be remedied due to the potential damage that it causes to shingles.
To assist in this matter, upon request, American-ProTech will issue a certification of roof treatment that not only explains the process, but also clearly states that we stand behind our services through the transfer of home ownership. Similarly, we can provide a certification for insurance company purposes well.   These certifications will rightfully place potential buyers at ease, as well as insurance companies.
At American-ProTech we value your business and we value our reputation. Therefore it's imperative that you, the homeowner, are armed with facts so that you may make informed decisions. And we'll gladly partner with you and aide in that decision process if you'd like; even if it means that we recommend that you NOT have your roof treated.  It wouldn't be the first time we've done that.