Pressure Washing Fairfax Station
Pressure washing Fairfax Station – Satisfaction guaranteed or it's on us!
Call
(571) 250 9650

today!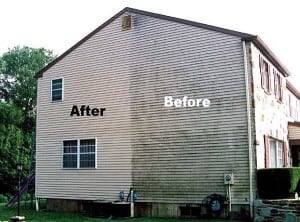 Unsightly growth on the siding of your Fairfax Station home?  Looking for a solution from a reputable company that stands behind their services?   The untouched pictures below are of one of our many clients.  With our truck mounted, commercial grade machines, our uniformed employees can safely clean up to three stories from the ground!  Four stories under extremely calm wind conditions!  Try doing that from the ground with a high pressure machine!
We'll have your Fairfax Station home looking great in to time!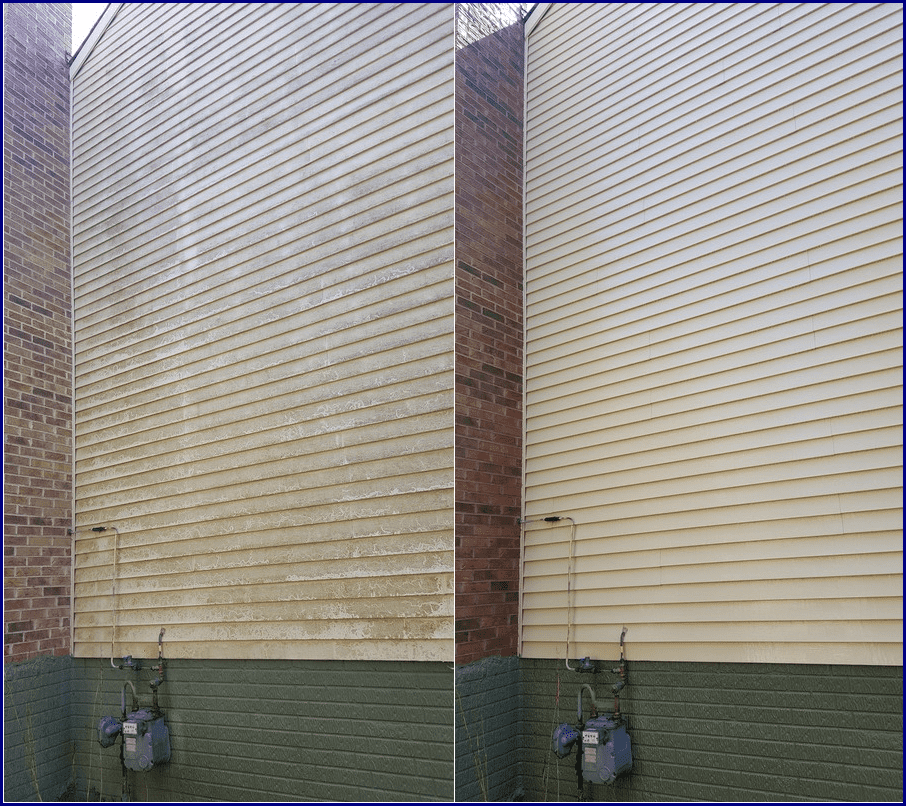 Our high volume, low pressure (Yes! Low Pressure!) or HVLP process yields phenomonel results, without the dangers associated with 'high pressure' pressure washing.  This means there are no ladders placed against your home, no damaged screens, no scarred siding! Even better, our High Volume / Low Pressure  process will leave your home free of biological growth longer than traditional power washing.  This is due to the use of very mild, yet highly effective algaecides and oxidizers that kill the actual growth rather than just "blasting it off" with high pressure.  High pressure simply  drive's  it's spores into pourous matieral such as vinyl siding, where it comes back even worse next year.
Best of all, we have the boldest guarantee in the industry; You're satisfaction is guaranteed or it's on us, plain and simple!


Do you have synthetic stucco on your home?  (also known as Dryvit and EIFS)     You may be wondering if our HVLP cleaning process is a better alternative than regular pressure washing or power washing?  Absolutely!   Since pressure is not part of the cleaning process, risk to your unique siding is virtually eliminated.  And just look at these amazing results!  Like all of our before and after pictures, these are un-edited!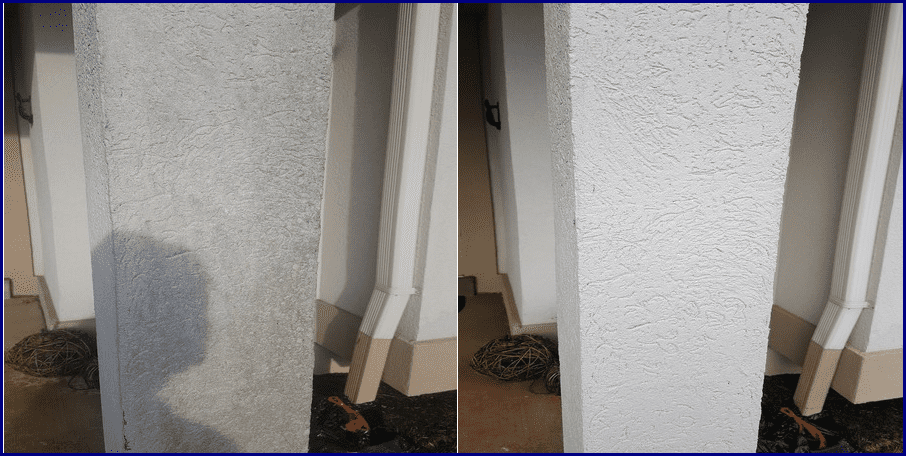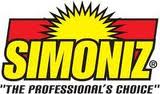 But wait….  with any whole-house, HVLP house washing services, we'll include a Simoniz wax treatment, yours for the asking.  Free.  Simply ask for it when your appointment is being made.  It's a small token of our appreciation.  We clean roof stains too!  We're American-ProTech, TheRoofCleaningCompany.com.
Call
(571) 250 9650

today!

Fairfax Station Virginia Zip Codes served for pressure washing include 22030, 22032, 22039.